Have you lost track of your busy life? Are you overwhelmed by all the tasks, appointments and responsibilities? Meet Your Personal Organizer, the solution to bring peace and structure into your life with a unique, customized planner!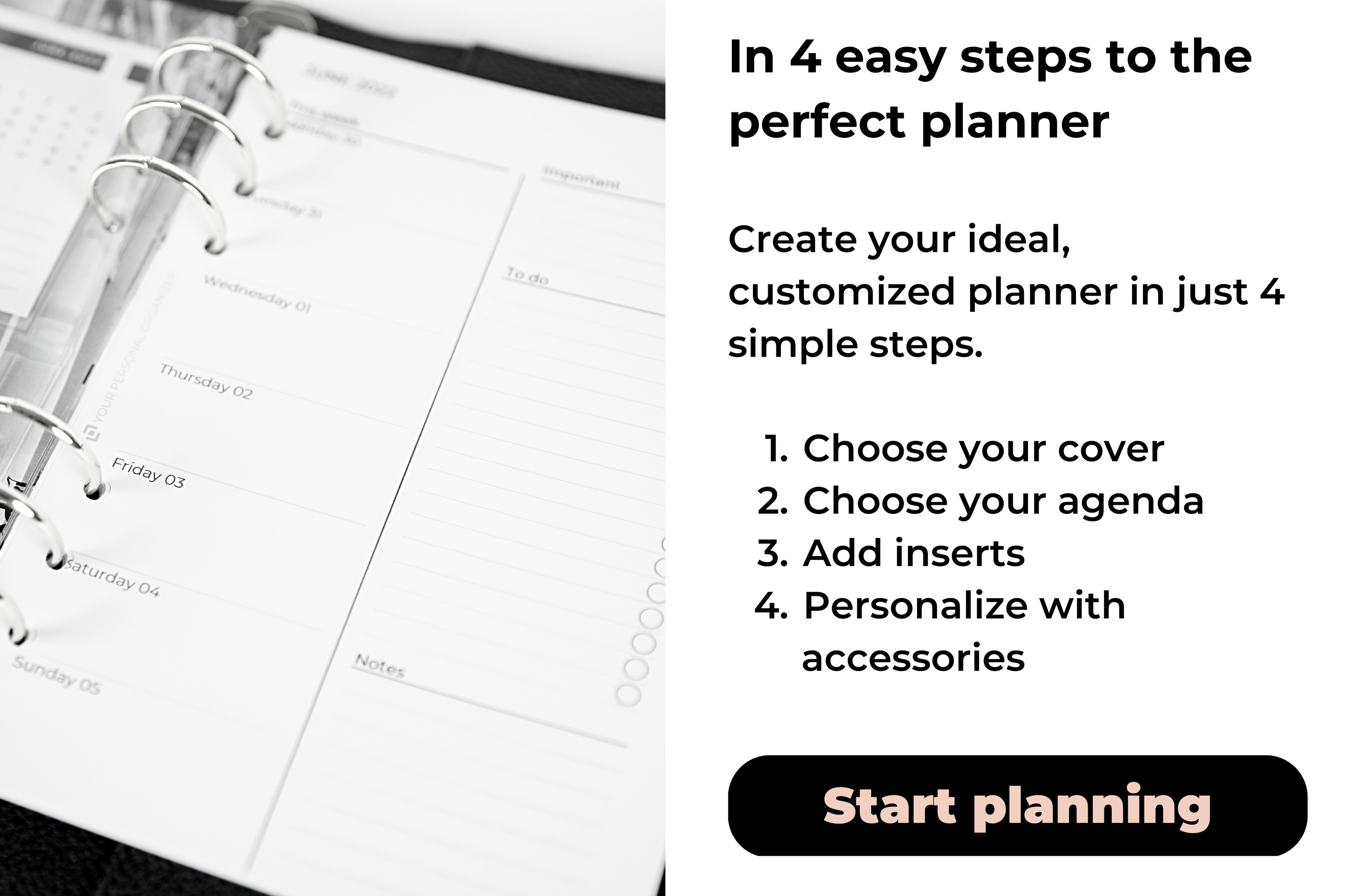 Your Personal Organizer has stylish, personalized planners that you can customize. Our unique planners are specially designed to help you keep track and organize your life. With our wide selection of layouts, colors, inserts and accessories, you can create the perfect planner to fit your exact needs and personal style.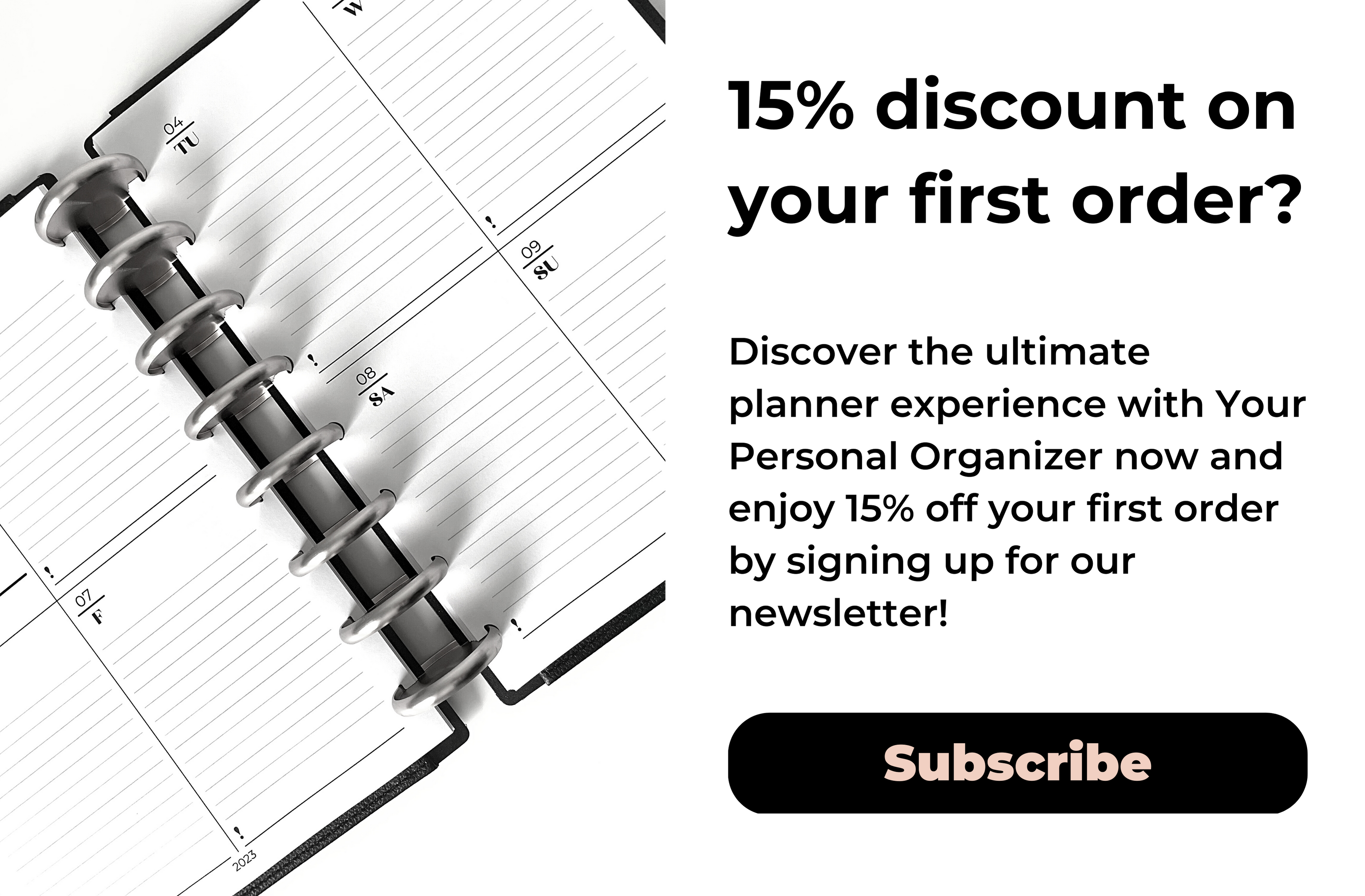 Customize
We believe that the perfect planner is different for everyone. That's why Your Personal Organizer offers you the opportunity to create your planner completely to your needs. Choose from a wide range of options:
Covers: In A5 or personal size, personalize your planner with your name
Size: Various sizes of inserts A5, personal wide, personal, or A6 – choose the size that suits you best.
Lay-outs: Monthly, weekly, and daily overviews, or a combination of these.
Accessoires: Dividers, dashboards, OliClips, pens, journalling cards and much more to personalize your planner.