Ben jij het overzicht in jouw drukke leven kwijt? Word je overweldigd door alle taken, afspraken en verantwoordelijkheden? Maak kennis met Your Personal Organizer, dé oplossing om rust en structuur in jouw leven te brengen met een unieke, zelf samengestelde fysieke planner!
Your Personal Organizer heeft stijlvolle planners die je zelf kunt aanpassen. Onze unieke planners zijn speciaal ontworpen om jou te helpen het overzicht te bewaren en je leven te organiseren. Met onze ruime keuze aan lay-outs, kleuren, inserts en accessoires kun je de perfecte planner samenstellen die precies past bij jouw behoeften en persoonlijke stijl.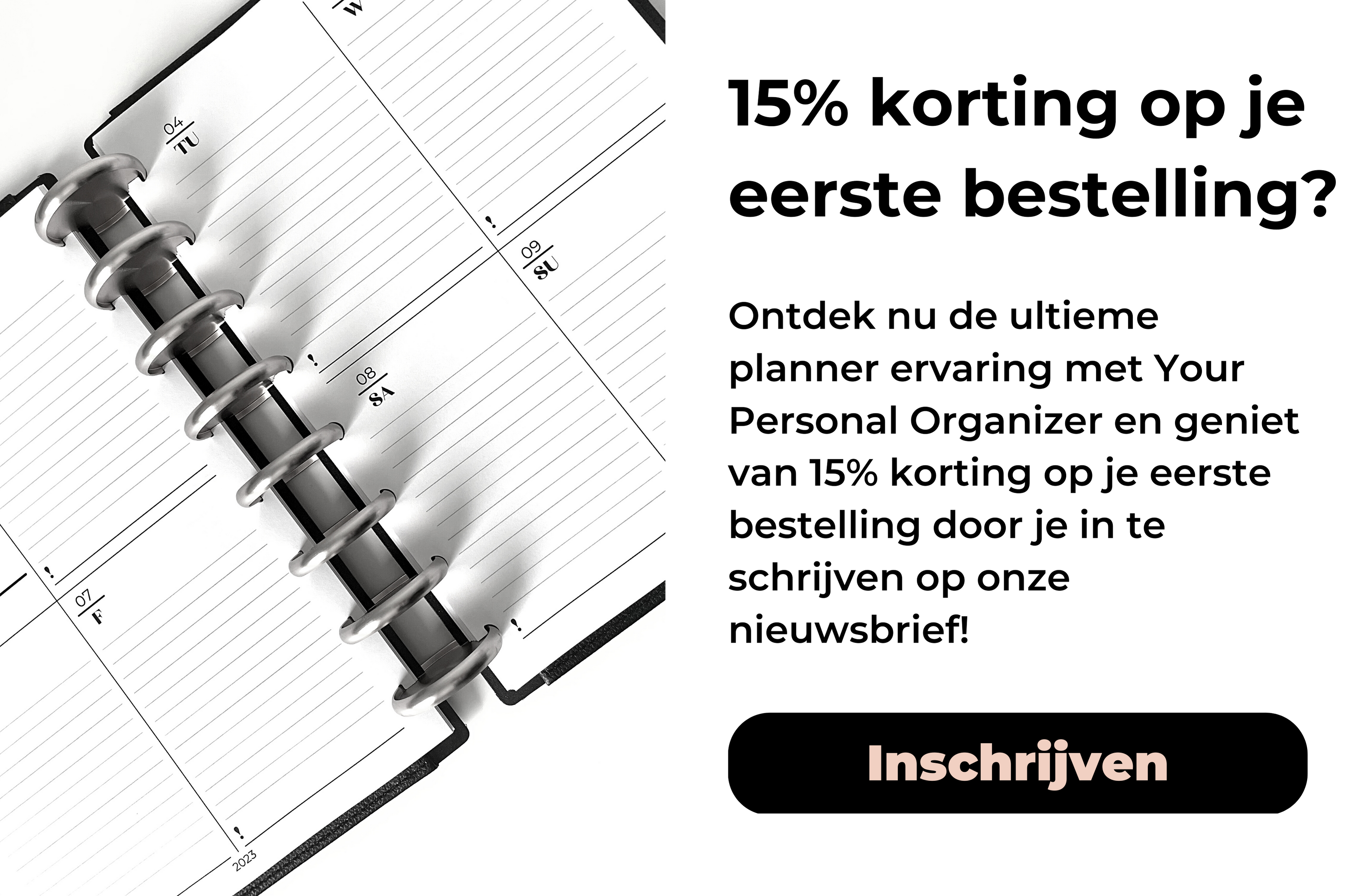 Zelf Samenstellen
Wij geloven dat de perfecte planner voor iedereen anders is. Daarom biedt Your Personal Organizer je de mogelijkheid om jouw planner volledig naar wens samen te stellen. Kies uit een breed scala aan opties:
Covers: In A5 of personal formaat, personaliseer uw planner met je naam.
Size: Verschillende maten inserts A5, personal wide, personal, of A6 – kies het formaat dat het beste bij je past.
Lay-outs: Maand-, week-, en dagoverzichten, of een combinatie hiervan.
Accessoires: Tabbladen, dashboards, OliClips, pennen, journalling cards en nog veel meer om jouw planner te personaliseren.